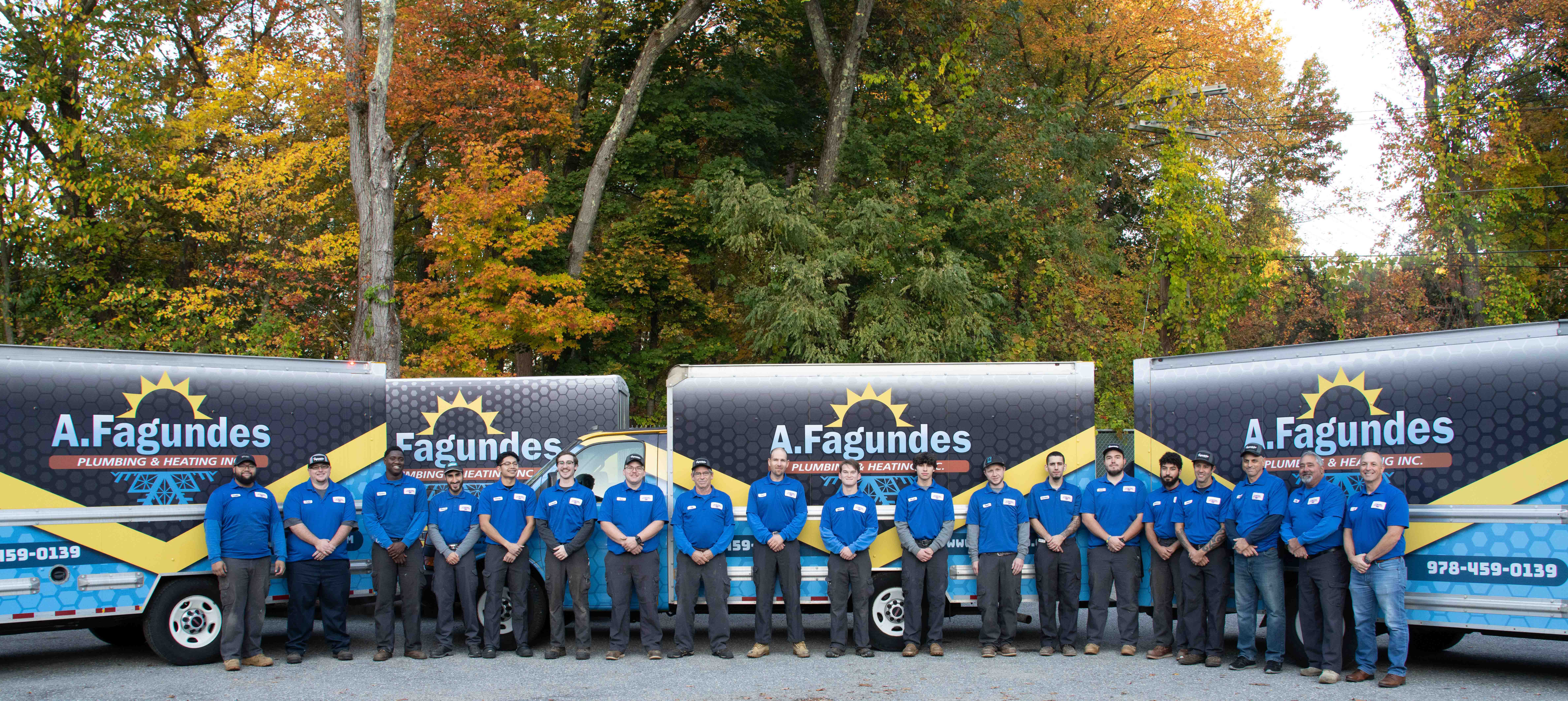 Introducing Our Home Care Club
Enjoy a comfortable, and energy-efficient home without the stress with our comprehensive maintenance program designed to make your HVAC and plumbing systems last longer and work more efficiently.
Join Our Home Care Club
The Team Mom & Dad Call
At A. Fagundes Plumbing & Heating Inc., some of our most frequent service requests come from customers who have not received proper or regular maintenance. Anything from dirty air filters to aging pipes can turn an HVAC or plumbing problem into an emergency. Our Home Care Club membership comes with a multitude of benefits, each designed to save you money, enhance your system performance, and provide you with peace of mind. We offer plans covering a full year of maintenance for both plumbing and HVAC systems to ensure your home is comfortable rain or shine.
There are too many benefits to name them all, but our customers rave about:
Our Satisfaction Guarantee: Our 30-day, 100% Satisfaction Guarantee ensures we'll re-do any service you're not completely satisfied with.
Exclusive Discounts: Enjoy a 20% discount on all repairs and a 5% discount on all HVAC replacements with no cap amount.
No Extra Charges: There are no overtime charges or rates for members.
Reduced Destination & Diagnostic Fees: Benefit from a reduced $65 Destination & Diagnostics fee.
Extended Warranty: We offer up to a 5-year parts and labor warranty.
Comprehensive Maintenance: With our 14-point yearly maintenance, your equipment will always be in top shape.
Joining the Home Care Club at A. Fagundes Plumbing & Heating Inc. provides these advantages while also potentially reducing your energy consumption and ensuring your services are performed by qualified technicians—who adhere to a stringent quality assurance task list. Experience the peace of mind that comes with knowing your plumbing and HVAC needs are in expert hands.
If you are ready for reliable home comfort, join our Home Care Club! Fill out our form below to get more information on our plans.
Home Care Club Request Form Contact Our Team Today!