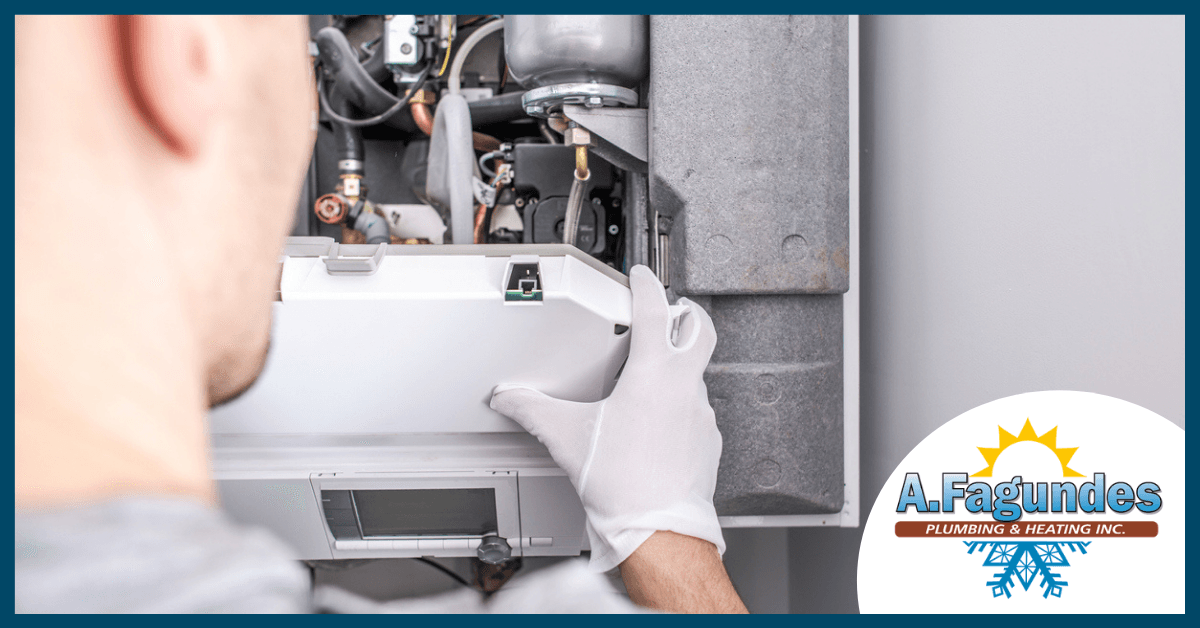 It's been a long, cold winter and even though it is spring, we're still getting plenty of cold days! We hope your furnace is still working well after months of consistent use. However, even if you think your furnace is doing well, there may be trouble brewing underneath the surface!
The fact is that most homeowners aren't aware of the problems that can impact your furnace. As local HVAC professionals, the team at A. Fagundes Plumbing & Heating deal will broken furnaces all the time. We understand the issues that precede furnace failures and we want to share that knowledge with you in this blog! Here are the signs that your furnace is in desperate need of maintenance!
#1: Something Smells...Off
Your furnace should never smell like gas or rotten eggs. It's not uncommon for a brand-new furnace to have a slight smell, but if your system is more than a month or two old then a smell is something to be alarmed about. This is particularly true if you smell a sulfuric, rotten egg type smell. This is a sign of a gas leak that is extremely dangerous! Make sure you give us a call as soon as you smell it!
#2: The System is Really Dirty
Dirt and grime will naturally accumulate on just about anything in your home and your furnace is no exception. However, if you're noticing particularly dark soot or other debris, it's a sign that something is off. Soot that appears at the connections with your ducts is of particular concern. This is a well-known side effect of a carbon monoxide leak that impacts thousands of American families every single year!
#3: Pilot Light Issues
After months of heavy use, you may start to notice issues with your system starting up properly! This is the job of the unit's pilot light. These small burners start the system and should be a consistent blue color. Flickering or a yellow-orange color flame are two signs that your pilot light needs to be checked by our pros.
Spring is a great time to schedule your regular furnace maintenance after months of consistent use! Just give us a call and we'll get you taken care of! You can contact A. Fagundes Plumbing & Heating Inc. at (978) 350-5522 or fill out an online contact form!