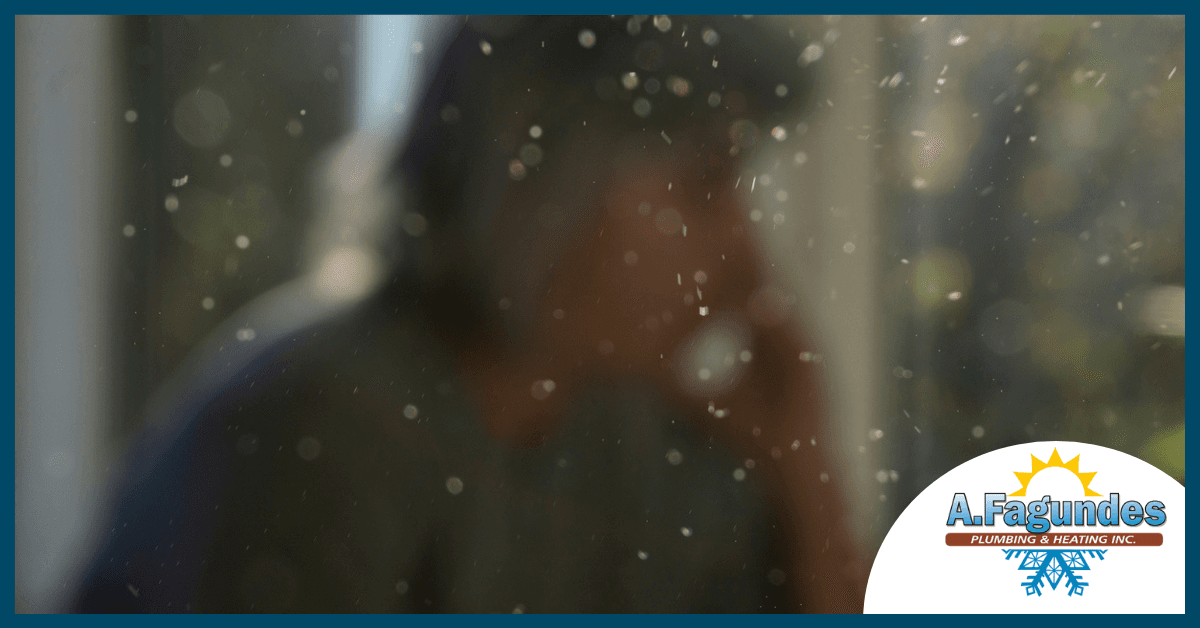 The spring season is coming up, which can be a scary time for allergy sufferers. Often, we see allergy sufferers accepting seasonal sniffles, but it doesn't have to be like that, especially in your home. As HVAC professionals, we understand just how much your home's air conditioner, ducts, and heater can impact your home's air quality.
The Importance of Air Filters
HVAC filters are a vitally important component of your home HVAC system. Air filters serve as the last line of defense and they impact all of the air in your home. Unfortunately, the issue is that many people forget to switch out and replace their filters every month. Filters lose effectiveness as they fill with dirt and grime. With the spring season coming up, pollen can't be effectively removed from the air if your filters aren't new.
You'd be surprised just how effective the average home air filter really is. Even an average MERV rating filter, can nearly eliminate dust and pollen from your home's air. If you're unable to clean or change your air filters out every month, at least make sure you do so every three months. The time before spring hits is just about the ideal time to make the change!
Duct Cleaning
While air filters are important, we know that dust and pollen aren't always in the air. They can settle on furniture, the floor, or inside your ducts. While you can dust and vacuum your home, there isn't much you can do about the dust settling in your ducts.
This is where professional duct cleaning comes into play. Every three to five years, we recommend that you get your ductwork cleaned. Dust and pollen can continue to re-enter your home for months if your ductwork isn't clean. However, that might be the least of your worries. If you smoke cigarettes, tar-like deposits can form in your ductwork. Additionally, dirty ductwork can cause mold issues and all of the health problems associated with that as well. If you're not sure when the last time you got your ducts cleaned was, it's time to look into it and consider getting it done!
Air Purifiers
In some cases, you may need additional purification especially if you generate more allergens than average. For example, if there are smokers in the house or pets that shed, you may need that little added boost to help your indoor air quality improve.
There are a variety of air purifiers on the market with some catching physical particles like dust and others acting more as disinfectants. Whatever indoor air quality services or products you need, we got you covered!
Maintenance
Regular maintenance is another important part of maintaining great indoor air quality. When your air conditioner or furnace is not functioning properly, it can produce harmful effects on your indoor air quality. This can exacerbate allergy symptoms by drying out the air or by producing harmful byproducts like gas leaks.
Overall, limiting allergens is a huge part of maintaining your indoor air quality. While you may not be able to do much about pollen outside, you can take steps to ensure your home HVAC systems are equipped to handle the uptick in allergies associated with the spring season. Our goal as HVAC professionals is to help make your home an ideal and comfortable space for you to live in.
Spring is a great time to schedule your regular maintenance and an indoor air quality inspection too! We want to prepare your HVAC systems for allergy season and beyond, so just give us a call! You can contact A. Fagundes Plumbing & Heating Inc. at (978) 350-5522 or fill out an online contact form!