Premier Lennox® Dealer in Lowell, MA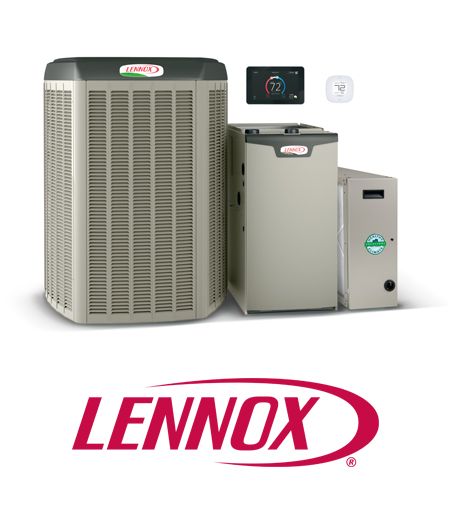 Looking for a certified Lennox AC dealer near you? A. Fagundes Plumbing & Heating Inc. can help you find the perfect Lennox® system for your home.
Whether you are looking for a single heating or cooling product, or you're in the market for a whole system, we have the solution for you.

Every Lennox® product and system is built to make people feel comfortable in their homes. Innovative systems with quiet operation and precise control improve the quality of the air in your home, while maintaining optimal temperature and humidity levels. Our premier Lennox dealer in Lowell provides installation and service expertise, so we'll meet your unique needs quickly and with the highest level of care.

Our Lennox dealer near Townsend is proud to offer Lennox® high-efficiency gas and oil furnaces, central air conditioners, heat pumps and dual-fuel options that combine a gas furnace with an electric heat pump for optimal energy use—all designed to work with our precision temperature controls to help you save on utility bills.
Reliability
Stop and think about the importance your heating and cooling system is to your life. It's nice to know that all you have to do is adjust the thermostat, and you will be comfortable. Lennox® innovation makes it the perfect choice for your home. Each product is a standout on its own, leading the market in efficiency, quiet operation and comfort. Working together in one system, they create an environment of perfectly heated and cooled air.
Tax Credits
There is a tax credit of up to $300 available on new installations of high efficiency equipment and many utility incentive rebates up to $450 in MA and NH. In New Hampshire rebates are up to $450 on oil and propane forced hot air Lennox® furnaces.
---
If you're looking for a Lennox dealer near you, give us a call today at (978) 350-5522!
---
A hybrid combines the best of both a furnace and heat pump to heat your home cost effectively and comfortably. Here are the reasons why hybrids are economical:
Heat pumps can heat a home at a lower cost than a furnace above specific temperatures.
The furnace can heat the home at a lower cost than a heat pump below specific temperatures.
In markets where furnaces are the dominate heat source, and air conditioners are used to cool in the summer, hybrids make the most sense. Not only can a heat pump cool the home as efficiently as the air conditioner, they can cost effectively heat the home to a specific temperature while lowering the consumers total heating costs for the winter.
When the outdoor temperature requires an additional heat source, the heat pump will turn off, and the furnace will take over to heat the home. This is done economically by setting the thermostat to a specific outdoor temperature.
---
A. Fagundes Plumbing & Heating Inc. is proud to be a Lennox Premier Dealer. Call us now at (978) 350-5522 for more information.
---
Lennox HVAC Repair Experts
When it comes to repairs for your Lennox HVAC unit, they require special attention from trained technicians who has experience working on this brand. You want a Lennox HVAC repair technician who is equipped with the knowledge and tools necessary to diagnose and repair these issues quickly and effectively. By working with A. Fagundes Plumbing & Heating Inc., you can be assured that your Lennox HVAC unit operates at peak performance while remaining energy efficient.
---
If you need to schedule repairs for your Lennox HVAC unit, call (978) 350-5522 today.
---
Read Real Reviews Reviews
"Awesome Job"

- Tom H.

"Booking was Fast and Easy"

- William G.

"Great guy"

- Steve C.

"Friendly Service!"

- Mike B.

"Highly Recommend"

- Jason H.

"Sonith listened to my concerns and responded clearly to my questions."

- Margo C.

"Definitely Recommend"

- William G.

"Very Pleased with the Service"

- Barbara G.