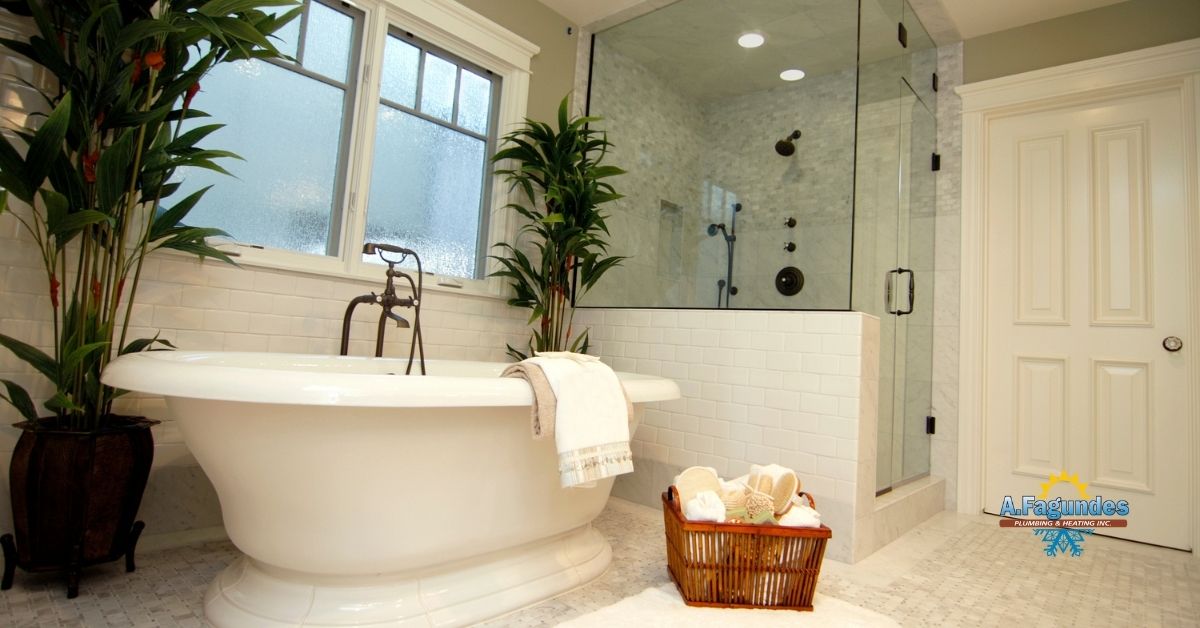 Bathroom Remodeling Ideas for Any Budget
Does your bathroom need a little makeover and TLC? If you're ready to turn your bathroom into your new favorite room, you can remodel the space you already have, or even step it up a notch with a little expansion.
If you're looking for ideas for a smaller bathroom makeover, or even a big project for expansion, keep reading!
1. Remove the Bathtub
If your bathroom is on the smaller side and you're looking for more space, try tossing your bathtub and adding a walk-in shower instead! Install a dual shower head for more water flow. They're inexpensive and usually include different spray patterns so that you can choose the best stream for your own comfort with the twist of a dial.
If dual shower heads aren't your speed, try a rainfall showerhead! They're trendy and perfect for days you want to have a relaxing shower.
2. Install a Custom Showerhead
If you can't seem to find the perfect shower head that fits your comfort levels, you can have a custom shower head installed by a professional plumber. These upgraded types of shower head fixtures can be selected piece-by-piece and come pre-built so that all you have to do is call your local plumber to install it for you!
3. Install Fixtures With an Upgraded Finish
One of the easiest ways to amp up your bathroom's look, no matter the size, is by upgrading your faucet and shower fixtures. You can try different finishes for your new fixtures and toss out the worn, dull fixtures you already have to give your bathroom an upgraded look. Here are some stylish fixture finishes that are at the top of 2021's trends:
Chrome - gives a polished look, or a matte finish, and doesn't show watermarks.

Nickel - gives a stylish satin finish, and also comes with a titanium finish for scratch resistance.

Stainless steel - a timeless finish that doesn't show water spots and has a modern look.

Brass - great for showerheads, gives a glossy finish, and resists water damage and wear.
Although these aren't the only suggestions you could use to amp up your bathroom's look, we suggest that when you do make upgrades to your bathroom, that you call a professional plumbing company to ensure that your remodel is done safely.
Call the Experts
Before you take the first steps to remodel your bathroom, our team of plumbing experts at A. Fagundes Plumbing & Heating Inc. will make sure that your pipes are in their best shape so that you can have a problem-free remodel! Give us a call today at (978) 350-5522 to get your remodel started!