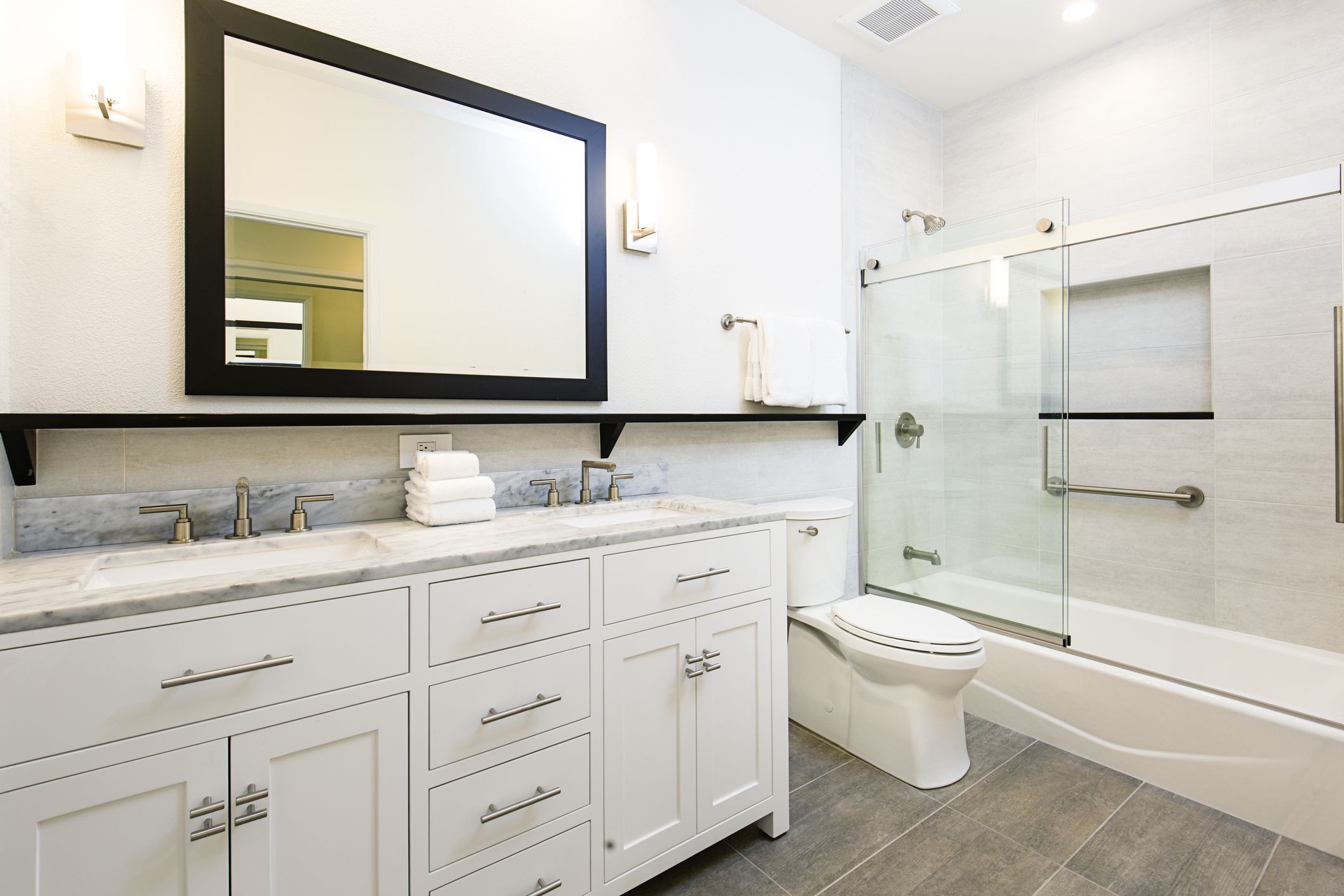 When it comes to your bathroom… you actually spend a tremendous amount of time in there. From primping for your work zoom call or getting in for a deep soak after a long day, your bathroom is one of the main spaces you visit daily. So, when it comes time to spruce up your home, there is no better place to start than your bathroom!
Take your space from rudimentarily functional to a spa-like oasis with these trends:
Black Is The New Black
When it comes to re-doing your bathroom, picking out your plumbing fixtures is key to bringing your entire space together. And, when it comes to modernizing your bathroom with a twist, black fixtures will be your best bold bet. Black finishes will not only polish off your designs, they will make them. No matter if you are looking for an industrial or glam design—black fixtures will fit right in.
Eco-Friendly Appliances Are In
Installing water-efficient appliances will put you at the forefront of all of the buzz. There is nothing more "of today" than water conservation. From your toilet to your shower, you can update your appliances to reduce your water usage by 20%! Switch to low-flow showerheads and dual-flush toilets, and you will see a significant change in your water bills as well!
The Claw-Foot Tub Craze
Free-standing bathtubs are back and better than ever. The claw-foot tub craze is in high swing; however, these soaking tubs require 40-60 gallons of water to fill, not to mention a lot of space for installation. If you decide to go for a free-standing tub addition in your bathroom, make sure you double-check that your water heater can handle the high demand required of a tub of this stature. If you determine that you are good to go with your hot water supply, you'll be able to soak in style in no time!
Wood Accents Are Hot
Add some warmth to your tiled space by incorporating wood into your design. Luckily this material works for a myriad aesthetics—farmhouse chic, modern, or character forward designs. Wood will compliment your space and bring a homey, calming feeling into a typically cold environment.
For your bathroom remodel in Lowell, contact A. Fagundes Plumbing & Heating Inc. at (978) 350-5522. We can help make your bathroom dreams a reality!