We've Expanded Our Business
Exciting changes are coming to A. Fagundes Plumbing & Heating Inc., and we want our customers to know about them! We're joining forces with another local plumbing and HVAC team. These new team members are just as dedicated to your comfort as we are and hold themselves to the same high standards. We'll still be providing you with the same phenomenal workmanship and exceptional service, just with an expanded team.
New Team, Familiar Faces
We know that you trust our team to provide the quality of care that your home needs. How can you know for sure that these new team members will provide the same level of quality?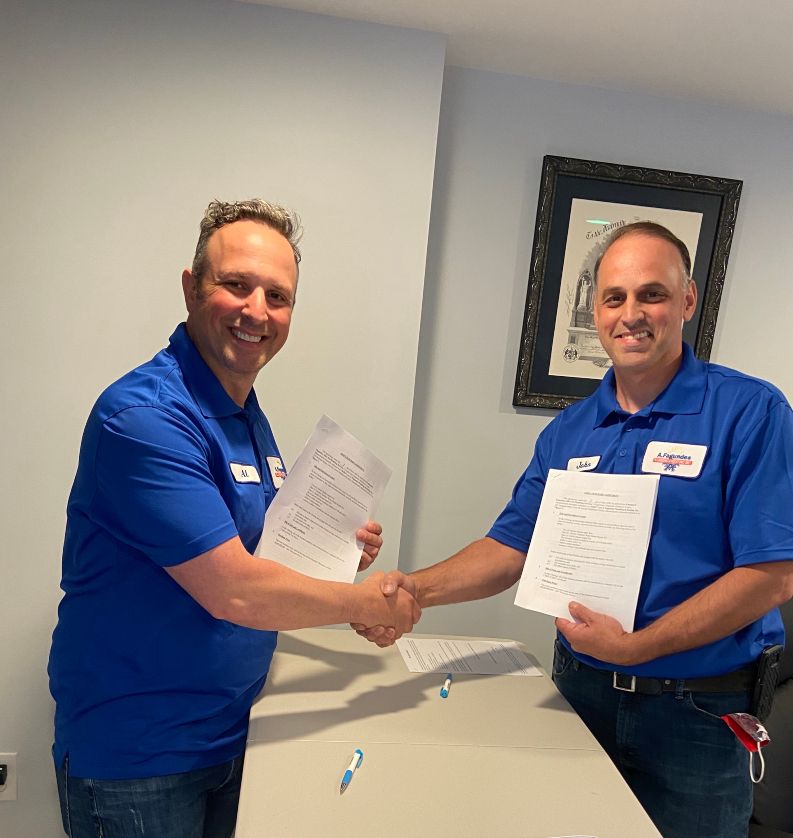 Whenever we add new members to our team, we make sure they have the proper level of training, experience, and professionalism to give our customers the service they deserve. But in this case, our job was a bit easier, because our new team is led by someone that our founder Al Fagundes knows very well – his own brother!
Two Brothers Combining Forces
As it turns out, plumbing and HVAC expertise runs in the family! The Fagundes brothers are excited to be joining forces to provide you with an even higher level of service. Al and his brother share the same values, the same work ethic, and the same level of commitment to their community. With double the knowledge and experience working for you, we guarantee you'll see fantastic results!
What This Means for You
Now that both Fagundes brothers are working together, you'll be reaping the benefits of their combined efforts. With an expanded team, we'll be able to provide you with:
More availability
More convenience
More informed solutions
For more information about our expanded service team, contact us online or call our office at (978) 350-5522. The Fagundes brothers are always happy to provide you with answers, information, and quality home services!